Reevew - Online Journal
London, UK
Reevew is an online journal, with hundreds of thought-provoking questions to help you get clear, focused and productive.
Top Purpose: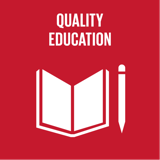 Quality Education
About:
Reevew is an online journal for entrepreneurs with hundreds of questions to help you with being intentional, focused and productive.  It's like having a life coach at your fingertips, who asks you the right question at the right time.  
We value journaling as a process of writing down your thoughts and feelings in order to gain clarity and understanding. It can be an incredibly powerful tool for achieving success, as it allows you to track your progress, identify areas that need improvement, and develop greater self-awareness. Additionally, regular journaling can help reduce stress, anxiety and boost your mood.  
Our vision is for self-awareness to become a worldwide cultural norm in industry and education, using self-inquiry to turn our attention inward to investigate our thoughts, feelings, and experiences. This allows us to get in touch with our authentic self, to understand our motivations and desires, and to live more intentionally. When you practice self-inquiry, you create space for personal growth and transformation. It is a powerful tool for creating meaningful change in your life and business.
There are three main categories:
1. Daily check-in: Start each day completing a Morning Review, checking on your wellbeing, writing down what you want to achieve, listing what you are grateful for etc. Evening reviews help you reflect on your day.
2. Personal growth: Contains questions dedicated to helping you with knowing and growing yourself, e.g. limiting beliefs, fears, personal barriers etc.
3. Business growth: Contains questions to review your marketing, social media strategy, customer focus, productivity cycles, mindset, financial projections, time management, accountability structures etc.
To help you further develop, for each completed Reevew you get credits, which you can spend in our marketplace, on ebooks, journals and other offers.
Company Reviews
Recently Added