HumanizEDU
Location Unknown
Humanizing Education
Top Purpose: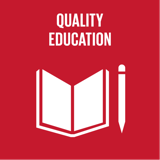 Quality Education
About:
Empowering you to know who you are, what your unique value is, how to raise your consciousness and create a psychologically safe environment within your current role and beyond. 
Throughout the Educator Dynamics and Telement training programs we show you a pathway to revolutionize your life and your school community, therefore the revolutionizing entire system of education one school at a time. 
We give you the steps, the tools and the strategies that allow you to live your dream with intention each day in a way that matches your original dream of being an educational leader.
Company Reviews
Recently Added