Congrats on taking your first steps towards creating & protecting your wealth for you and your family.
Learn how to change your mindset from a scarcity mindset to abundance mindset to global mindset.
This 8 steps to Wealth through Real Estate Microdegree will focus on teaching you how you can use the 5 pillars of Wealth to overcome barriers such as lack of knowledge, trust and access to the right expertise.
Create your own personalised path to wealth.
Take charge and master the art of creating wealth on your terms.
Join this course and get invaluable tips, content and strategies to not only create wealth, but becoming a Global Citizen, through building multiple streams of income. This is no longer a luxury, it has become a necessity.
Learn how you can create passive income stream in dollars, pounds, euro's, etc with our proven strategies, systems and tips from Serial Entrepreneur and Global Investor - Scott Picken.
Get started from $100...
Circle(s)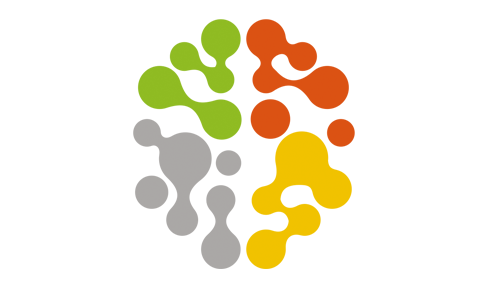 Wealth Migrate
Microdegree Outcomes
Change your mindset from scarcity to abundance to achieve your goals
Create additional / passive income stream in dollars, pounds, euro's, etc with proven strategies, systems and tips.
Get started from as little as $100.
Identify and overcome roadblocks on your wealth journey
Create and implement a personal plan to achieve the freedom you want
Get proven wealth strategies and systems from experts, to track & protect your wealth
What is takes to get to the next level
Implementing your personal plan to achieve financial freedom
Creating your own personal global real estate portfolio
As system to track your progress
Using the Laws of Nature to your advantage
Discover your purpose - your impact on the planet, giving back to others and having more FUN.
Align your life with your purpose!
Your Microdegree Mentor
Scott Picken
Founder and CEO of Wealth Migrate, published author, Wealth Movement pioneer and serial Fintech entrepreneur.
Backed by more than 18 years' global real estate investment, technology and business leadership experience, I am passionate about providing real estate investors access to global markets, the transformative power of financial technology, blockchain, re-inventing wealth, Collaborative SMART InvestingTM and creating global wealth for all.
Wealth Migrate
In Wealth Migrate we have built the leading global real estate marketplace which is built on blockchain and digitally integrated into a listed and regulated exchange, which allows us to comply globally in each country and investors can invest safely from as little as $100 per investment. Everyone can now turn global monopoly into a reality as they own a global diversified portfolio of institutional quality real estate assets and manage it all on their smart device. Our vision is to make investing as simple as a swipe of the finger from as little as $1.
We have already raised $12m and this has allowed us to build the Trusted Global Real Estate Marketplace with members now in 117 countries (more than half the planet), investors in 47 countries, while growing between 0,5% to 1% a day. We have facilitated $75m+ USD through 1950+ transactions on the blockchain through the platform, which constitutes $485m in real estate deals.
With investors across the globe, including China and Wealth Migrate is now actively looking at India. Collectively, with my partners, what makes us unique is that we have over 227 years of combined Fintech & international real estate experience, have facilitated over 10800+ investments internationally on 5 continents and to the value of over $1,4+ billion. Our philosophy is safety, trust, transparency and only partnering where all parties' interests are aligned.
WealthE CoinTM is going to be the catalyst to unlock the entire Global Wealth Group Ecosystem and turn the vision into a reality. Please watch this video - https://youtu.be/qUvkcYvDjK0
For more info go to http://www.wealthe.io
I'm the author of Property Going Global, founder of Google-backed Lemonade Day Africa and a thought leader in the growing global 'Wealth Movement' aiming to close the wealth gap and empower one billion people. This is truly my purpose.