This is probably one of the smartest things you have ever done for your business. And by that I mean, considering using speaking to attract more clients and make more sales. Or perhaps you are already speaking but its not making the return you want.
What you're going to learn in this microschool is going to blow your mind when it comes to the revenue possibility and impact with virtual speaking.
So listen up.
This Microschool is for entrepreneurs who are up to big things in the world
and struggling to enrol clients fast enough to grow at the speed they want.
Its also for entrepreneurs who are over feeling like they have to learn every
tactic and trick to get the results they want.
It's especially for those who want to have a big impact, make big money,
get their message out to 1000's of people now, in the easiest, fastest way
that doesn't require a massive list, a big profile or a ton of experience and
or followers!
And when all the restrictions lift, be able to take everything they learn here
in this microschool and be able to globetrot the world speaking on stages.
Imagine that?
But in the meantime, we're going to focus on virtual stages.
And they, my entrepreneural world changing friends, are absolutely everywhere.
And some of them already have your name on them, you just haven't started
looking yet.
Until now. Right?
Over these powerful 5 days you will learn how to use virtual speaking and live
speaking to build a top tier income as well as powerful closing keys to ensure
you are enrolling the maximum percentage of your views and attendees into
your products and programs.
This is going to be brilliant. You're going to learn so much good stuff that will
help you in every area of sales and marketing.
I simply can't wait, so be sure to book your spot. This will be gold for you.
And here's why I know that, this is the same roadmap I used to go from being
10k in debt to half a million in sales in less than 3 years. I didn't have any speaking experience, I had a lot of passion, and a lot to give. And I know you have too.
Day 1: How do you actually profit from speaking and what are the different models of speaking that are out there - this is where we dive deep into the one that will work for you now!
Day 2: Worldwide Success - Everything you need to know about finding and booking those lucrative virtual speaking gigs worldwide - they are everywhere, I'm going to show you how to find them.
Day 3: How do you inspire your attendees and viewers to enroll into your products and programs so you get the best return of investment of your time and they get to be served by you.
Sounds good right?
Circle(s)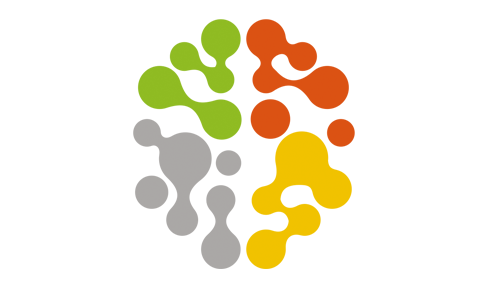 Speaker Sales Circle
Microdegree Outcomes
I am off the charts excited about delivering this microschool...
I can't wait to show you all a pathway to more clients, money
and impact that is right there waiting for you.
You can start to use speaking as a tool to enrol great clients
even if you've never spoken before, or you're not enrolling
the clients you want from your current gigs.
I started speaking in my hometown of Donegal Ireland when
I first started my business over 4 years ago. Since then I have
spoken worldwide so I know what's possible for you too.
Now I did a lot of this 'live', so there were a lot of planes, hotels
and other expenses.
With virtual, there's almost ZERO expenses, and ZERO travel.
The opportunity is exponential. And as a GeniusU community
member I know YOU KNOW the meaning of exponential.
Its Roger's midddle name right?
So if you're ready to learn the in's and out's of speaking to
grow your business super fast. You're in the right place, at
the right time with the right mentor!
There are opportunities EVERYWHERE. And I'm going to
show you how to not omly find them but to profit from them
in a big way.
Speaking is by far one of the fastest ways to grow your business
and positions you as an authority and ensures you attract quality
leads and opportunities every time you speak, if you know what
you're doing.
And by the end of this microschool, you will know exactly what to
do and why and of course where.
Are you ready?
A step by step roadmap to create 6 figures and beyond in your business in 12 months or less
A strategy you can use anytime you need clients or want to increase your reach
Everything you'll need to know about finding lucrative virtual speaking gigs
What to say when you do find them so you get booked
All the mistakes to avoid when you first start out
And how to profit from each and every speaking gig right then at the gig
Your Microdegree Mentor
Moira shows entrepreneurs a powerful pathway to enrolling more
clients, making way more money and how to have a globetrotting
lifestyle – without the complicated strategies so they can finally
start enjoy the success and freedom they started their
business for in the first place.
Starting from nothing, Moira first built a travel business that served
1000 travellers from all over the world. And then shared the business
secrets she discovered with scores of business owners, building her
coaching business from debt to 500k in annual revenue in less than
three years.
She has captivated thousands around the world with her engaging live
and virtual talks as well as her magnetic Secret Suppers Worldwide™
events. Which are now popping up all over the virtual world.
You may have seen her speak at events like:
The Global Woman Summit New York
Driven Inc Florida
Speak to Impact Live Florida
Unconference Live Texas.
DWPN Chicago.
The BEST YOU Expo London.
To name a few ....
She has also spoken in 19 counties in Ireland as part of her 'Waking The Giants'
Speaking tour as well as a range of national meetings, conferences, marketing events
and virtual summits.
She is on a mission is to inspire freedom in entrepreneurs by embracing the
power of speaking as a tool to get their message out in a big way, be recognised
for who they really are and live a life they love while having a big impact in the world
and making way more money in the process.
"I thought what I did with speaking was fast, but you can do it even faster with virtual speaking, so lets do this!" Moira
Purchase -- USD 480.00
Degree Steps
Speaker Sales Plan
Bring a friend?