The Leaders 5.0 Microschool is based on Genius Group's leadership and culture framework that has grown our super team who is behind the company's 10x returns and multiplier in its valuation over the last year.
Join us today to review, reset, reap your Leadership 5.0 strategy to navigate and strive in the digital decade.
It's time to turn the great disruption into your greatest opportunity for growth.
Circle(s)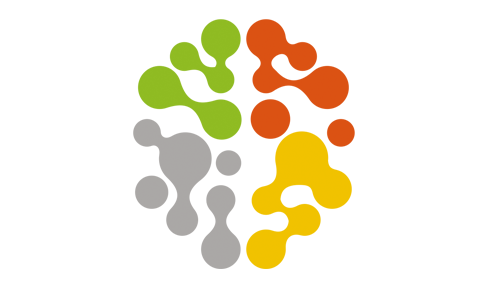 Leader 5.0
Microdegree Outcomes
Week 1 TALENT DYNAMICS with Donna Izobella
In week one it starts with YOU, the individual, taking a deep dive into your personal vision and mapping a compelling 3 month path for yourself and your career or business. Create your personal Flow Goal, the key to staying highly motivated and more effective as you embed this new focus into your life.

You will also synchronise with the company vision too and identify what is working, what's not and what changes are needed to effectively support the individuals, teams and company as a whole. Realise the full opportunities in front of you and create a plan to have your most amazing 3 months yet!
Week 2 PERSONAL COMPASS with Jan Polak
In week two, you'll create a crystal clear Personal Compass to keep you in flow and on track to achieve the promises you made to yourself in week 1. Learn to treasure what you measure, and appreciate the power of precision and simplicity to achieve the biggest of your goals.
You will also set the company quarterly vision and link the business development activities together in your personal compass, and have your team members do the same. You will also write a One Page Plan for the next 3 month strategic promotional plan and get set up with a personal page on the GeniusU platform and Linked In.
Week 3 PERSONAL LEADERSHIP with Cathy Sheppard
In week three, you will learn key leadership principles and behaviours that build a strong company culture, serving the company vision and your people. Position yourself right to attract your dream team as they see working with you they can be their best! Learn how to unpack the superpowers of your team and establish a framework and rhythm to cultivate amazing high performance.
Learn just what it is that leading entrepreneurs are doing at the helm of their fast growth enterprises to establish deep trust within their teams and maximise the agility of their players. Get the mission done, and with impact.
You will also set up your company page on GeniusU and on LinkedIn to start attracting the right talent and opportunities.
Week 4 TEAM CHARTER - Donna Izobella
In week four, we'll be looking at the final pieces to bring it all together so you can stop trying to do everything yourself and step up into the next best version of yourself as a Leader in a 5.0 world. Plan out the exact team you need to have for the next 3 months and 1 year! Too often business owners get stuck on the HOW as they try and figure out everything, we'll show you the importance of asking WHO before you ask how!
In this final week, you will also get super clear on the opportunities you have for key talent and partners to come onboard with and post these live on LinkedIn as Job Postings or on GeniusU as Opportunities.
Define your flow & Personal Compass
Align with your Company & Team Vision
Create your Time & Talent Plan
Create your own Personal & Company Page both on GeniusU & LinkedIn
Identify your Opportunities on GeniusU and create job postings on LinkedIN
Your Microdegree Mentor
We have another awesome microschool, one never seen before with some incredible mentors:
Donna Izobella
Donna is the Head Coach for Roger Hamilton's VIP Crystal Circle mentoring program. A business consultant and former accountant for over 20 years. She has been in the trenches of over a thousand businesses from a very diverse range of industries, supporting founders and their teams with consultancy and training in both, operational and strategic leadership.
Her no-fluff approach cuts straight to the chase to identify her client's roadblocks to success. Then, she develops practical, actionable strategies to overcome them quickly. The ripple effect of these shifts through her client's organizations, results in on-purpose businesses, where people are in flow, performance is at peak levels, and profit is growing exponentially.
Jan Polak
Jan is a pioneer of a new business paradigm and purpose-driven enterprise with 20+ years of extensive experience as a business consultant, mentor and coach of executives and entrepreneurs around the globe.
He helps CEO entrepreneurs and mission-driven business owners who are striving to bring profitability and purpose together and seek a more meaningful way to prosper. When they work with Jan they elevate themselves and their teams to play a more purposeful game and discover pathways to a limitless future for their growth and impact.
Having been involved with Wealth and Talent Dynamics as a Partner, Master Practitioner and Master Trainer since 2007, Jan co-created and facilitated Flow and Performance Consultant certification programs from their inception and applied the approach and tools successfully with a variety of businesses.
A Slovak native, he lives with his wife Bea Benkova between London, UK and Bratislava, Slovakia.
Cathy Sheppard
Cathy is the founder and CEO of BSI - People Skills Ltd.
AT BSI, we believe people are the lifeblood of every business, whether staff members or clients. We build and strengthen individuals' people skills, and build teams, improving effectiveness of relationships so you can achieve better results.
We help people understand behaviour, their own and others, then adapt their behaviour to achieve better results.
We help people improve communication skills, handle conflict positively, cope with change, develop managers' people skills, work on leadership development and team building, as well as developing visions for businesses and organisations that inspire people.
We help develop more motivated and engaged staff, and reduce staff turnover