During this 2 week microschool you get to learn, design, build and launch proven Cash Flow strategies with the support of our expert faculty who have experience running million dollar launches using the latest marketing tech. These strategies and tools are deliberately crafted to scale your business, no matter how the economy is doing.

The Cash Flow 5.0 Mircoschool gives you the flexibility to personalise your digital learning experience based on the specific needs of your business, your team's skill set and your customers.
Circle(s)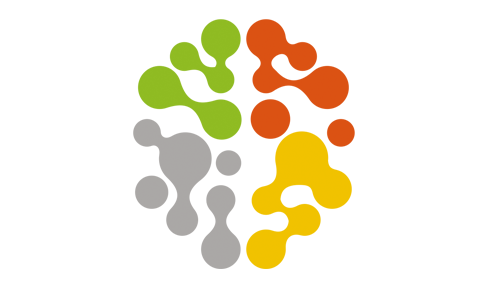 Cash Flow 5.0 Microschool
Microdegree Outcomes
Consistent Cash Flow with Donna Izobella & Deborah Harris
In Week One, Module One, you will learn about the generating and managing your cash flow. We will cover the fundamentals of setting up the right financial structure for your business right from knowing your numbers, why they matter and how you execute the strategy.
Driving Profitability with Deborah Harris
In second half of Week One, you will learn about how to manage your cash growth. You will learn from the examples of performance dashboards, build your own and develop financial strategy and capacity plans.
Unlock & Multiply your Capital with Chris Eldridge
In Week Two, modul Three, Prepare your business for opportunity and scale. In this week you will realise that there is another source that you can use to fund the growth of your business, and that is the cash that already runs through your own business. We will also cover how to increase the capital value of your business and attract investors and funding opportunities.
10x your Cash Flow and revenue with Mark Robinson
In second half of week two you will also understand that collaboration is the key to building cash flow safely and faster than any time in history. No longer do you need to do all the work, you just need to take responsibility for your financial education.
Create healthy and sustainable business cash flow.
Optimise cost control without sacrificing income.
Create budget and profitable business model.
Learn how to plan capacity and provision for it.
Drive profitability and growth along with developing Financial Report Literacy.
Get visibility over your performance metrics.
Determine your product break even point.
Uncover the hidden revenues in your business. Targeting up to $100K of immediate access to cash.
Identify the scalable/growth areas in your business.
Increase your multipliers to attract investors.
Learn how to prepare for investment and funding.
Identify and learn about wholesale assets.
7 Ways you can add cash flow investments to your portfolio right now.
How to 2x-10x your cash flow and your returns.
Your Microdegree Mentor
Donna Izobella
Donna is the Head Coach for Roger Hamilton's VIP Crystal Circle mentoring program. A business consultant and former accountant for over 20 years. She has been in the trenches of over a thousand businesses from a very diverse range of industries, supporting founders and their teams with consultancy and training in both, operational and strategic leadership. Her no-fluff approach cuts straight to the chase to identify her client's roadblocks to success. Then, she develops practical, actionable strategies to overcome them quickly. The ripple effect of these shifts results in on-purpose businesses, where people are in flow, performance is at peak levels, and profit is growing exponentially.
Deborah Harris
Deborah's teams at The Grow CFO Co. work with some of the world's leading entrepreneurs and impact-centric businesses across the globe... Her Chief Financial Officers craft great strategies for people like Roger James Hamilton and his teams from Entrepreneur Resorts and GeniusU. Deborah challenges her team to make sure that anything they do for big businesses can also be rolled out to smaller and start up businesses. Why? Because if you have the courage to make a difference in your world, you deserve the very best support we can give... Deborah actively supports the United Nations sustainable development goal of Quality Education and know that they can give great insights to the businesses in their care.
Chris Eldridge
Chris is an experienced business owner who has scaled businesses to >200 staff, $40M+ revenue. Chris focuses on educating businesses to unlock value in their balance sheet and how to get "on" not "in" their business. Chris is a accredited company director (Graduate AICD Australia) and certified Advisor and Board Chair (Advisory Board Centre Australia)
Mark Robinson
Mark is a successful investor, author and international speaker on passive income strategies and alternative investments. He is supported by his amazing wife Billie and their two teenage daughters. Mark has authored six books in the Winning the Wealth game series, spoken internationally including USA, Thailand, Hawaii and New Zealand and at one point had over 14 different passive income streams. Mark is the founder of the International Academy of Wealth educating everyday and expert Investors on how to become financially independent.