You start entering the flow state more often after learning about your Wealth/Talent Dynamics profile, but this is just the beginning of the adventure because most people enter the zone only by chance.
This microschool was designed to guide you on your quest to trigger the flow state so you can become up to 500% more productive, according to a 10-year study at McKinsey.
Most people don't know how to improve their focus and tame the wandering mind, so they keep wasting time instead of finding great satisfaction in creating challenges for themselves in such a way that it will trigger flow on a daily basis.
Zander discovered that reading books can easily become a continuous source of flow if you learn all the primers, triggers and stabilisers of flow, which in turn will ignite your passion for reading books and boost your creativity.
Zander has coached more than 3,600 professionals to enter the Flow State in the last 17 years and published a book called 'Humans In Flow' to guide people to access the altered state of consciousness that makes you feel your best and perform your best.
GROUP COACHING - 8-week programme
1 Private Session of 1 hour - Assessment
5 Group Sessions of 1 hour + Q&A
+ 2 Group Sessions of 90 minutes - Work in Flow Practice
Limited to 8 participants in each group
SATURDAYS - ONCE A WEEK
Five weeks (1-hour sessions + Q&A)
- GROUP E - 16, 23, 30 Apr & 7, 14 May - 9am London, 1pm Dubai, 8pm Sydney
- GROUP F - 16, 23, 30 Apr & 7, 14 May - 10am Los Angeles, 6pm London, 10pm Dubai
FOR SESSIONS ONLY ON TUESDAY - Follow the link below:
Circle(s)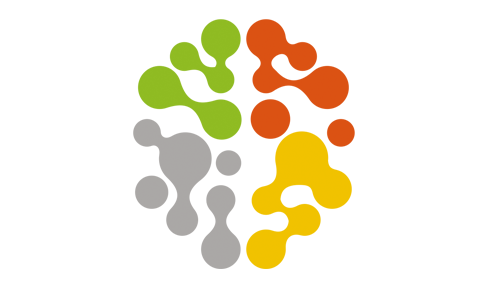 Humans In Flow
Microdegree Outcomes
The Flow State is often achieved by all Olympic Gold-medallists, high-performers in business and artists. You can have an intimate relationship with flow by learning how to activate this altered state of consciousness to perform intellectual work at your highest level.
Flow is an optimal state of consciousness, a peak state where you both feel your best and perform your best. You will learn in this microschool that you can experience flow in intellectual, physical and spiritual endeavours, and there is a test to guide you deep into flow.
Most people spend only 5% of their time at work in flow and this is a shame because you can become 500% more productive while in flow. And yes, 500% is accurate because it is the result of a 10-year study by McKinsey, the biggest management consulting company in the world.
This microschool will expose the nitty-gritty of flow triggers, that can be psychological, environmental, social and creative.
Become 500% more productive
Become 400 to 700% more creative
Accelerate learning speed by 490%
Your Microdegree Mentor
Zander will be able to guide you on your quest for ultimate performance while reading, writing, presenting and, most importantly, thinking creatively to find new ways to increase productivity, disrupt your market and make much more money.
Zander gave up his Engineering degree in the third year because he was dyslexic with Attention Deficit Disorder, however, his weakness became his strength when he decided to master the power of his mind. Since then he took a Business Degree and personally coached more than 3,600 people while researching the best ways to access flow. He published the Humans In Flow book in May 2020.
His method is based on science, and he has achieved amazing results, in the last 15 years, while coaching professionals from companies such as: Goldman Sachs, JP Morgan, Google, GE, Bloomberg, eBay, The Wall Street Journal, The Walt Disney Company, KPMG, Ernst & Young, Home Office, Thomson Reuters, Adecco, Foreign and Commonwealth Office, Lloyds Bank, Citigroup, Sage, Bank of America, PwC, HSBC and O2.
https://www.humansinflow.global/
Purchase -- USD 170.00
Degree Steps
Day 1 - Flow Portals
Day 2 - Read In Flow
Day 3 - Flow and Focus
Day 4 - Activate Flow
Day 5 - Expand your World
Congratulations!