Welcome to the Find Your Flow Microdegree
How can you use GeniusU to design your ideal life and business? With this microdegree you will gain an overview of the tools and resources available to you on GeniusU.
Welcome to the Find Your Flow Microdegree
You are on the Find Your Flow Microdegree. This is the first microdegree we recommend you to take on GeniusU. Learn the steps of the Genius Spiral to set a personal path and achieve it. It includes a simple assessment of your internal values and will guide you through writing your 3 month vision. Set your goals in how you want to learn, live, earn and give. Gain an overview of the tools and resources available to you so that you can learn how to use your Genie and GeniusU to design your ideal life and business and connect to your new global mentor community.
Microdegree Outcomes
You will discover your top 3 most important character values
You will create an inspiring 3 month future vision for yourself
You will learn how to use GeniusU to unlock your Genius spiral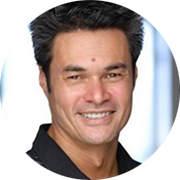 Your Microdegree Mentor
Roger James Hamilton is a futurist, social entrepreneur and bestselling author of the book The Millionaire Master Plan. He is also the creator of the Genius Test, Wealth Dynamics & Talent Dynamics profiling systems, used by over 800,000 people around the world.
Roger is the founder of Entrepreneurs Institute, delivering training to leaders and entrepreneurs around the world by igniting their Genius through a global community of online education, entrepreneur retreats and events.
Mission Objective
Objective
Popular Reviews
Steel
Finding Your Flow
This microdegree has been useful for my personal & business life
Tempo
NIce way of changing mindset at first attempt
Good exercise for the mind it helps me to think in a different way, more femenin energy going with the flow
Blaze
Find Your Flow Microdegree
Simple doable step-by-step process to start a practice of future visioning - inspiring videos with visual models of intellectual concepts which are power-tools for life!
Dynamo
This really helps you get some clarity of purpose.
I found this to be a very worthwhile process, which helped me to focus on where to and how to get there.
Dynamo
Mr
Microdegree is one of the best, once you participate on it, you will have more clarity about your self, career, goals and mostly on finding your flow
Steel
I learnt something new today
Thinking about my values and diving deep into the vision was a great experience. Now, I feel clearer and now my next actions.
Dynamo
Wish I had known this earlier!
It all starts with the mindset! Thanks Roger and the GeniusU team for opening up my mind and setting the foundation right for living life as a much greater adventure! :)
Steel
So much clearer...
The vision (journey) is so much clearer from this stand point. Understanding the internal and external values was so enlightening. I just want everyone I love to go through this process
Dynamo
zje power of intention
Apart from the valuable insights about values and flow, I espacially appreciate the 3 months vision. It´s setting intention and seeing change right away, which inspires to keep going. I´ll def recommend this microdegree.
Dynamo
Clarifying both at personal level and in how to use GeniusU
I loved the engaging videos and found that the tasks really helped me understand the content.