Welcome to the Find Your Flow Microdegree
How can you use GeniusU to design your ideal life and business? With this microdegree you will gain an overview of the tools and resources available to you on GeniusU.
Welcome to the Find Your Flow Microdegree
You are on the Find Your Flow Microdegree. This is the first microdegree we recommend you to take on GeniusU. Learn the steps of the Genius Spiral to set a personal path and achieve it. It includes a simple assessment of your internal values and will guide you through writing your 3 month vision. Set your goals in how you want to learn, live, earn and give. Gain an overview of the tools and resources available to you so that you can learn how to use your Genie and GeniusU to design your ideal life and business and connect to your new global mentor community.
Microdegree Outcomes
You will discover your top 3 most important character values
You will create an inspiring 3 month future vision for yourself
You will learn how to use GeniusU to unlock your Genius spiral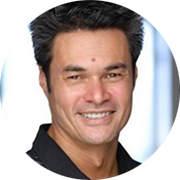 Your Microdegree Mentor
Roger James Hamilton is a futurist, social entrepreneur and bestselling author of the book The Millionaire Master Plan. He is also the creator of the Genius Test, Wealth Dynamics & Talent Dynamics profiling systems, used by over 800,000 people around the world.
Roger is the founder of Entrepreneurs Institute, delivering training to leaders and entrepreneurs around the world by igniting their Genius through a global community of online education, entrepreneur retreats and events.
Mission Objective
Objective
Popular Reviews
Steel
Fantastic Introduction To GenuisU
I found this very insightful and for the first time, gained a lot of clarity on challenges and successes I have had from the understanding of my personality type. Highly recommended
Steel
Short, Intense and very worth it.
This micro degree was very eye-opening and the in-depth dive you take into understanding into the explained systems and yourself was very inspiring. Thank you!
Tempo
A must course to take
This makes you really think about goals and action steps along with useful links to help you get there
Steel
Tell me what your values are and I'll tell you who you are :)
This course helped me learn what matters to me and my team. It has been a "tell" of what people prioritize in their life. Thank you! Highly recommended!
Dynamo
open to learning
Always good to look at yourself with fresh eyes, commiting to SMART goals and listening with learning in mind
Dynamo
MR Jaeger
I learned so much! About Flow within me and flow outside! So sad that they don't teach this stuff in school, our children would be much more equipped for life and how it truly works!
Tempo
Flow
Wonderful experience. I learned so much. It's great how much wisdom is imparted through this training. And we only just begun.
Blaze
Revealing and enlightning
Again, this microdegree has given me awareness and insights that I did not have before. It has also revealed things I did not know or had an incorrect perspective of. Enjoyed the additional learning. :-)
Dynamo
Resonant, Actionable
Initially skeptical, this was INCREDIBLY informative, will be sharing this with friends possessing two ears, a nose and a mouth.
Dynamo
Amazing
Not a fan of course but i'm glad i pushed through. happy to know so many things including myself. thanks Roger.