Welcome to the Find Your Flow Microdegree
How can you use GeniusU to design your ideal life and business? With this microdegree you will gain an overview of the tools and resources available to you on GeniusU.
Welcome to the Find Your Flow Microdegree
You are on the Find Your Flow Microdegree. This is the first microdegree we recommend you to take on GeniusU. Learn the steps of the Genius Spiral to set a personal path and achieve it. It includes a simple assessment of your internal values and will guide you through writing your 3 month vision. Set your goals in how you want to learn, live, earn and give. Gain an overview of the tools and resources available to you so that you can learn how to use your Genie and GeniusU to design your ideal life and business and connect to your new global mentor community.
Microdegree Outcomes
You will discover your top 3 most important character values
You will create an inspiring 3 month future vision for yourself
You will learn how to use GeniusU to unlock your Genius spiral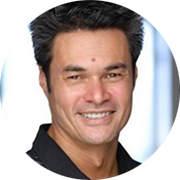 Your Microdegree Mentor
Roger James Hamilton is a futurist, social entrepreneur and bestselling author of the book The Millionaire Master Plan. He is also the creator of the Genius Test, Wealth Dynamics & Talent Dynamics profiling systems, used by over 800,000 people around the world.
Roger is the founder of Entrepreneurs Institute, delivering training to leaders and entrepreneurs around the world by igniting their Genius through a global community of online education, entrepreneur retreats and events.
Mission Objective
Objective
Popular Reviews
Dynamo
Thank you for taking me on an incredible journey
I am very grateful for the opportunity to have been able to take this journey in understand entrepreneurship in an expanded way. I love the way the program demonstrates clearly that importance and power of knowing and operating according to our Core Values. Much Gratitude, Love & Light to all who made this learning adventure possible.
Dynamo
Find your flow
This is a very basic understanding of what flow means in your life. Going through the lessons really shifts your thinking and gives you an understanding of where you are and what you can do to move forward. I thoroughly enjoyed this one.
Blaze
Insightful
This Microdegree is so informative and insightful. Definitively a valuable learning process!
Blaze
Insightful
I love this systematic, record tracking ways of learning. The language of opportunity is amazing and I believe it is going to have a huge impact on my beliefs, which in turn will shape my thoughts, words, actions, habits, values and destiny!
Blaze
Find your Flow
It is good to know about myself a little bit deeper with this Microdegree. Go near to a river where you can bring yourself enough water that you need to build your empire. Show up as a member, step up as a leader and give back by being a mentor. Enjoy the exploration.
Steel
Door to the journey
Definitely recommend to learn. It reminds me why I have started this journey.
Tempo
Find your Flow
This has helped me so much to organise my life. Recognising what I am good at and how to energise myself and others in my team is great
Steel
Finding Your Flow
This microdegree has been useful for my personal & business life
Steel
NIce way of changing mindset at first attempt
Good exercise for the mind it helps me to think in a different way, more femenin energy going with the flow
Blaze
Find Your Flow Microdegree
Simple doable step-by-step process to start a practice of future visioning - inspiring videos with visual models of intellectual concepts which are power-tools for life!