The Healing Room
Cape Town, South Africa
Life Mentoring & Intuitive Energy Healing
Top Purpose: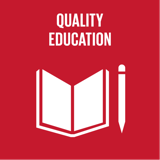 Quality Education
About:
The Healing Room provides a safe and trusted space where all of your life's challenges, be they physical, personal, family, career or business can be resolved so that you can create a Life that you LOVE.
The Healing Room is committed to assisting to their clients realign with their true, authentic selves so that they can be present in their natural flow and live each moment to the greatest measure. 
Clients are taught how to expand their consciousness, their perspective, their awareness and understanding of life so that they can attain clarity, find their life's purpose and how to mindfully create an abundant reality for themselves, ensuring that they have inner balance, peace, wealth and happiness. This is accomplished through mentoring, energy healing and metaphysical teaching.
We would love to connect with you so please join our circle. https://www.geniusu.com/mentor_circles/535
Have any questions? Please send Debbie a message: https://www.geniusu.com/users/782838
Company Reviews
Recently Added
blob opera The Healing Room is a beautiful space, and Debbie is a natural healer. When you depart, you'll be tranquil and refreshed.
Brilliant company, love the course. Incredible way to reignite your life for success. Highly recommend The Healing Room. Cannot wait to do more courses.
I studied with Debbie at the Cape Peninsula University of Technology over 30 years ago and it was clear then she had a heightened intuition for marketing and business. We have worked together on various projects and Debbie has always delivered a high standard of work and has a great work ethic. I have always valued Debbie's input and guidance.
See all 9 reviews