TCB
Australia
The Identity Coach Helping entrepreneurs and coaches build unique and profitable businesses that create global impact.
Top Purpose: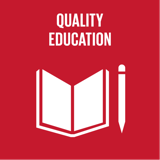 Quality Education
About:
Over the past few decades, I've ignited and empowered many of the people and businesses now at the forefront of the global entrepreneurial movement. I've helped clients create inspiring personal brands, start innovative companies, launch compelling products, position themselves as market leaders, and become the stars to watch in their respective fields. Among other remarkable stories, one client facing financial ruin not only saved their company but flipped it into a booming 7-figure enterprise.
My entertaining, edgy, yet nurturing coaching and mentoring style have captured the attention of many media outlets in Australia and beyond, and let's just say I've won a few trophies along the way. Red carpets and kudos are sometimes nice, but your results are rock music to my ears. When clients succeed, I do. Bottom line, entrepreneurs seek me out simply because I help people love what they do and get rewarded abundantly for it and – here at TCB – we do it with a little attitude.
Currently, I am offering an exclusive program to help entrepreneurs on their heroic path.
Our Products (1)
World class Certifications and Microschools for entrepreneurs at every level.
Company Reviews
Recently Added
In search for a POWERFUL, PERSONAL and ENGAGED mentor here?
Look no further!
Having known Terri for a long time - AND had the great fortune of being mentored by this amazing woman,
I can only give her my WARMEST RECOMMENDATION!!
- Trust me; Your life will (luckily) never be the same again!!!