Ellect
204/250 Pitt Street, Sydney NSW, Australia
Creating Gender Balance Through Our Digital Marketplace, Connecting Entrepreneurs With Corporate And Government Buyers.
Top Purpose: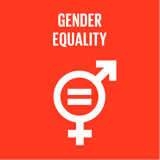 Gender Equality
About:
Ellect is helping to create gender balance through their digital marketplace by connecting entrepreneurs with corporate and government buyers.
Whether you are a customer or a business owner, Ellect makes use of simple tools like in-app messaging for users to easily do business with fellow business members or for customers to submit a request to quote.
 
In support of gender equality projects, Ellect has partnered with B1G1 Business For Good. For every successful business transaction on Ellect, a portion of the transaction fees funds gender equality projects. For more information, visit https://www.ellect.biz/ or feel free to drop me a message.
Our Products (6)
World class Certifications and Microschools for entrepreneurs at every level.
Company Reviews
Recently Added