Titan Mastermindz LLP
Mumbai, Maharashtra, India
Titan Mastermindz LLP
Top Purpose: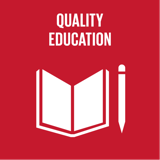 Quality Education
About:
WHAT WE DO: We help established Experts, Coaches & Consultants launch $10K+ offers using LinkedIn … WITHOUT wasting time, tech overwhelm and spending a fortune on marketing.
HOW WE DO IT: We show you how to build a powerful LinkedIn marketing system to find and engage your ideal prospects, along with using content (videos, webinars, blogs, social media posts, etc.) as currency to "purchase" the time, attention and interest of your target audience.
WHY IT WORKS: Anyone can CLAIM authority online. Very few people actually DEMONSTRATE it. When you create content infused with your own unique personality and communication style, which also brings immediate value and quick wins to your ideal audience, selling becomes seamless and simple.
SERVICES WE PROVIDE:
👨🏻‍💻Online Courses (Winning LinkedIn Formula, Magnetic Marketing, Marketing Autopilot Formula)
🙋🏻‍♂️Group Coaching, 1-on-1 Coaching & Consulting
🙋🏻‍♂️Mastermind groups for successful business owners
WHERE YOU'VE SEEN OUR FOUNDER, NEERAJ SHAH:
💡 BNI (I founded BNI In India & built it to 10,000 members)
💡 Contributing Author to #1 Wall Street Journal Bestseller - "Masters of Success"
TYPES OF BUSINESSES: We've personally helped the following types of business owners and professionals grow their businesses, including:
⭐ Financial Advisors
⭐ Doctors
⭐ Consultants
⭐ Software Developers
⭐ Trainers & Coaches
⭐ Web & Social Media Consultants
⭐ Architects & Interior Designers
WHAT OTHERS SAY:
🗣 "Neeraj's mentoring helped me grow my company by 250% in 6 months. I highly recommend Neeraj for every dynamic entrepreneur that wants to grow faster" " - Jyotsna Ramachandran | Happy Self Publishing | Author, Consultant & TEDx Speaker
READY TO TALK?
Connect with us here and say Hello!
Our Products (6)
If you'd like to find out which product is the right one for you drop me a message here or email me on ns@neerajshah.me and I'd be happy to jump on a call to make sure it's right for you.
World class Certifications and Microschools for entrepreneurs at every level.
Company Reviews
Recently Added
It was an honour to spend time with you Neeraj! Your wealth of knowledge and unmatched insight has added immense value to how my LinkedIn profile should look. I look forward to our future quality connections and hopefully meeting in person!