Her.Network
Australia
Her.Network is all about Women Entrepreneurship and Diversity in Business. We help with mentoring, funding, education and technology.
Top Purpose: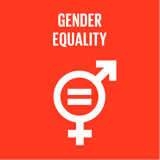 Gender Equality
About:
Her.Network helps women access the most appropriate funding for their businesses to grow, supporting women with knowledge and education in all aspects such as business, leadership and personal development. We believe in women-owned or women-led businesses whether large or small, home based or international, private or public.
Our Products (7)
World class Certifications and Microschools for entrepreneurs at every level.
Company Reviews
Recently Added