Merriborn Media
St Albans, England
Content Entrepreneur - taking you from Fear to Confidence in Content Creation
Top Purpose: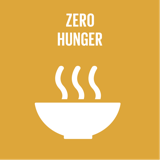 Zero Hunger
About:
Your content has never been more important. We help you to place what you have to say expertly, intelligently and directly in terms of the challenges facing your buyer. We show you the skills of:-
Content Creation – giving you the confidence to develop the writing and creative skills to produce high-quality Clever Content; and
Content Strategy – giving you content around your clarity to bring together disparate sources of thinking into a compelling, coherent and clear narrative to benefit your business.
This will shape your content marketing to make the strongest possible impact on your business.
Our Products (6)
World class Certifications and Microschools for entrepreneurs at every level.
Company Reviews
Recently Added