FIRE Creative
Manchester, UK
FIRE Creative is a forward-thinking brand storytelling consultancy with a focus on helping Yellow to Green level business owners, tell the world who they are and what they believe with clarity, confidence and credibility.
Top Purpose: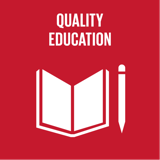 Quality Education
About:
Hey, Debbie Evran here, Founder and Creative Director at FIRE Creative, I've been designing inimitable brand identities and creative marketing campaigns for the last 20+ years. I've also written taglines and brand stories for some of the UK's leading brands that have led to some stellar results.
I do that via my consultancy FIRE Creative, where we help businesses "Tell the world who they are and what they believe in" with authenticity and authority. 
Whether you need to tell your brand's story in a more meaningful way or take your business image to the next level, our unique combination of brand experience and commercial insight will ensure your brand communications are positioned for maximum attraction in the marketplace.

How?
1| Brand Storytelling
Drawing out the essential keywords such a brands values, essence and mission to create memorable and meaningful brand statements and taglines that connect and converts
2| Visual Storytelling
Bringing your brand story and messaging to life through inimitable brand identity designs and creative marketing campaigns that drive results to your bottom line.
Are you ready to ignite your brand fire?
Book a Brand Discovery Session to find out how we can help.
Company Reviews
Recently Added