Think In New Areas
Denmark
Mentoring of Entrepreneurs and StartUps
Top Purpose: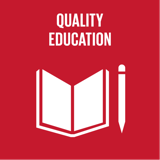 Quality Education
About:
Mentoring of Entrepreneurs and StartUps - is what we do best!
With more than 35 years experience as a serial entrepreneur, +15 years as a professional educated coach/trainer/mentor.
Beside that, we are a Social Team of Digital Entrepreneurial Minds - here to help you with...........
Branding, Social Media Marketing, Digital Optimization, Time Management, Online Reputation & Monitoring of it all, is what we Teach, Train and Speak about in public – so lets talk and start to "Think In New Areas" for you!!!
Need help building an online reputation?
Need help maintaining your online reputation?
Do you know what people are saying about you online?
Do you participate in the conversations?
Do you also know;
*Where?
*When?
*Why?
*What?
*With whom?
- and for how long?
If not let us help you!!!
ThinkInNewAreas
- is a network of professional Social Media & Marketing Experts, SEO Gurus, Web Designers & Digital Trainers
+ a toolbox filled with endless marketing, outsourcing & monitoring possibilities
– all here to help you get the best ROI & ROR from your online presence!
Winning by Sharing 
Thinkinnewareas
Would you like our NON-commercial "Social Business Time Saving Theme Based Knowledge & Network Sharing List" - send mail to: 
list@thinkinnewareas.com
Company Reviews
Recently Added
Tina has been a really great help to me during my learning journey at Genius U. Fantastic knowledge and support and always makes time to be of help. Thanks Tina!
Tina is an amazing addition to the mentor community here on GeniusU. One of the most connected and extremely generous with her time, her advice and her help for others using the platform. I highly recommend you connect directly with her or join one of her value packed circles/events
See all 4 reviews