Selfishly Happy with Anne Bland
United Kingdom
Helping people to become who they want to be and to be the change they want to see in the world.
Top Purpose: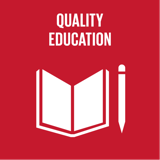 Quality Education
About:
Welcome to Selfishly Happy with Anne Bland! 
This is the:
- safe place of total acceptance of your needs, loves, fears, and desires to gain self-awareness
- library of developing your skills, understanding, and knowledge to gain self-mastery
- portal for your self-expression of your higher purpose, mission, and impact in the world
Selfishly Happy is a concept created by Anne Bland, a Tantric Coach and a Social Entrepreneur, who weaves in the mysteries and traditions of ancient Tantric principles with the modern neuroscience and transformation know-how.
Who are you becoming? What are you creating? 

Schedule a call with Anne here to explore more:
https://calendly.com/annebland/desire-call
Join the Selfishly Happy with Anne Bland Telegram Group.
Company Reviews
Recently Added