Simple and Effective Branding and Marketing Consultants
Falmouth, Cornwall, UK
Helping entrepreneurs to brand, position and market their products or services
Top Purpose: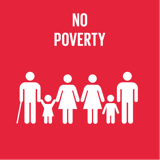 No Poverty
About:
About Martin Haseman, founder of Simple and Effective: I learned my trade in the UK's professional business publishing marketplace before moving to the USA. During 26 years in the States, I started up and grew a multi-million dollar advertising agency based in San Francisco for over ten years, hiring more than 30 people. I then worked as Creative Director for VistaPrint when they started up, and for several corporations and other agencies before running my own freelance branding agency on the East Coast. I returned to the UK in 2016 and am now a freelance branding expert.
I help entrepreneurs to brand their businesses, properly identify their buyer personas (or avatars), work on their product or service positioning, and create content that is appropriate and make sense to their customers.
My work speeds up the communication pathways and enhances the relationship, making it easier to build trust and understanding leading to more business... faster. 
Company Reviews
Recently Added
I can't thank Martin enough. We have been fortunate to work with him on 2 projects. The first our own website content. Our external marketing guy just wasn't getting the big picture and where we wanted to take the business. Martin asked lots of questions, which allowed him to gain a better understanding of what we are trying to achieve, who our ideal customer is and much more. The second project was a careers page content for a new client. Same process as the first and spectacular results both times! Thank you! We will work on more projects in the future I'm sure.