The (artist) inside
Chardonne, Switzerland
Love what you do by creating the Masterpiece you were born to create so we invent the next 5,000 year cycle.
Top Purpose: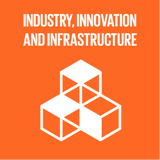 Industry, Innovation & Infrastructure
About:
Calling all Changemakers, misfits, crazy ones, artists with wild ideas - anyone who has ever been rejected. We think different. Humanity needs us to create our Masterpiece - the greatest contribution we can make to ourselves, our family and society.
Over the last 5,000 years, humankind has become the greatest success story this planet has ever seen. What we have created together is phenomenal.
However, if we continue to use the same system for the next fifty years, humankind will go extinct. The system your ancestors created 5,000 years ago is no longer fit for purpose - it is accelerating inequality and climate change - because it is based on the principle of extracting captial and raw materials.
It's clear we need to rethink, reimagine and recreate the system so our children and grandchildren inherit something worth inheriting. We deliver programs and tools for individuals and groups to help them create the Masterpiece they were born to create.
Everything we do starts with Purpose - Purpose is not what you do, it is WHO you are and WHY you exist.
Then we help to extract you from the current system so you can create the new one - by helping you to change your relationship to money, love, power and time.
Finally, we guide you to create your Masterpiece and bring it to life. Everything we do is supported by videos and WorldClass coaches on WordClass.Academy
Here is a selection of what we do:
#Masterpiece - what you would do with all the time and money in the world - the book launched on 30 November 2020 and is already a bestseller in 7 different countries.
#Masterpiece - iTunes podcast - interviews with Changemakers who are on their journey to create their Masterpiece.
#Masterpiece | 1:1 - four personal 90 minute sessions taking you through the four modules of the #Masterpiece program: Power and Purpose, Money and Mission, Love and Masterpiece and Time and 100 Day Plan.
#Masterpiece | Group program - four days of two 90 minute group session, featuring different WorldClass coaches, followed by one 90 minute support session each week for ten weeks.
#Masterpiece | Creation - exclusive program of four retreats, one for each module, in South Africa, Switzerland, Älesund and Scotland.
Our Products (6)
World class Certifications and Microschools for entrepreneurs at every level.
Company Reviews
Recently Added