Wealth Vector System
Western Australia, Australia
A powerful, transformative card system for open-minded entrepreneurs and leaders. This system gives you guidance when making decisions, focus to navigate change and insight to optimise success for yourself, with your teams and within your projects.
Top Purpose: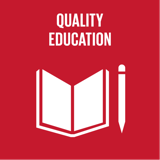 Quality Education
About:
Timeless Wisdom for Dynamic Entrepreneurs developing their Intuitive Edge.
Wealth Vector System integrates Wealth Dynamics together with the high arts of the I-Ching inspired Vector cards, teaching consultants and entrepreneurs how to work creatively with the cards for insight, decision-making and clarity in their leadership. 
Wealth Dynamic Vector Cards are the leading #1 entrepreneurial tool & practice to gain direct access to trusted ancient wisdom for modern day business.

FOLLOW the Wealth Vector System Circle to receive your business focus for the week and month ahead and be inspired to learn the Vector system.

The Vector system gives you clarity & direction about what action to take & what to avoid in order to work and lead in Flow.

I love to connect on Genius U, feel free to ask questions and post comments.
"Ancient high arts for dynamic modern day leaders." 
Company Reviews
Recently Added
The Healing Room exudes a lovely energy, and its proprietor, Debbie, is an exceptional healer. You will emerge from this experience feeling revived and at ease. mario games
I simply cannot recommend, or praise, The Wealth Vector System / Catherine Ord strongly enough!
The Knowledge across multiple teachings - the Wisdom, Love and Passion that she fills into every session - combined with her own experience and learnings, which make the tools practical for all clients - simply Tops everything of that nature that I have ever tried (and thats a lot, trust me).
Book a session/reading with Catherine TODAY
- and you will get tools that will not only change your life here and now - but will last for the rest of your life!!!
I felt blocked. Why? What was I missing? Within minutes of beginning our Platinum Vector Consultation, Catherine's compassionate interpretation of my Numerology allowed me to understand what these blocks to success were and how to absolve them. The continued conversation using the Wealth Vector Cards illuminated my focus for the next 30 days. I often have shining object syndrome, and with the guidance, it is a whole new focused world. You have come to this review for a reason. Follow your heart and book a session with Catherine. Like "stallions galloping across fields," your next indicated actions steps in your business, or identity as an entrepreneur, will be nurtured with Spirit and expedient action steps.
See all 6 reviews