Manatee Holdings Ltd.
4085 Gartley Point Road, Courtenay, BC, Canada
We harvest gourmet foods from the sea mostly for the sushi market. Our mandate is to create the most environmentally beneficial food production operation on land or sea anywhere in the world.
Top Purpose: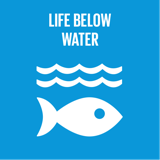 Life Below Water
About:
Manatee Holdings Ltd. pioneered the Geoduck and Sea Cucumber wild fisheries in British Columbia, Canada.  We experienced first hand the devastating impact that the fisheries have been doing in the ocean's ecology so we decided to go into ocean ranching or aquaculture.  We now harvest gourmet foods from the sea mostly for the sushi market on our offshore farm in the West Coast.  Our main market is China. We are currently doing Series B funding.  Check us out at www.sustainableaquaculture.ca
Our Products (3)
Farmed Geoduck, Geoduck Seed, and Oyster Seed
World class Certifications and Microschools for entrepreneurs at every level.
Circles
Company Reviews
Recently Added
Lourdes is an amazing entrepreneur and mentor. I've had the opportunity to work with her and she is a great person to get to know. She is very generous with her knowledge and has lots of experience helping businesses grow and take things to the next level. I highly recommend getting in touch and working with Lourdes.