Lourdes Gant International, Business Mentoring & Vision Creation
Location Unknown
Virtual Business Coach & Visionary Woman Serving Professional Women Small Business Owners
Top Purpose: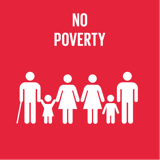 No Poverty
About:
Qualifications and Expertise
I have worked, learned from and assisted many prosperous and successful business owners around the world and have the experience and qualifications to help you! My strengths are based on my professional history, where I have...
Provided professional services for multi-national and multi-lingual companies Gained extensive experience in the Chinese market Qualified as a Certified Public Accountant with a Masters in Business Administration Earned the International Register of Certificated Auditors (IRCA) Registration Scheme for Internal Auditors of Quality System (Certificate No. PP4-1250; IRCA Registration No. R141-Internal Quality Auditing Experience in multi-national, multi-lingual companies including the Chinese market Virtual Business Coach Certified  Experienced in Financial and Administrative Management Performed both Internal and External Auditing for a variety of businesses Owned and operated my own successful business
Opportunities
Are you ready to be a Sustainable Business 5.0?
Company Reviews
Recently Added