Dare Greatly Coaching
Austria, Europe, Worldwide & online
Guiding busy managers and executives into the quiet expanse of mountains to help them (re)connect with Nature, themselves and what life to them is all about
Top Purpose: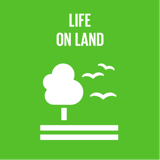 Life on Land
About:
I guide busy managers and executives who are visionaries, change-makers, rulebreakers or simply stuck in the frustrating DO-ing of everyday life and work, into quiet, expansive mountains to help them (re)connect with Nature, themselves and what Life to them is all about.
The mountains are a magical place; uniquely suited to help us slow down, be present and get a different perspective on life.
A former project manager & consultant with 20+ years of experience, I am a life and executive coach and mountain hiking guide. I have a special gift for taking people on trails – in mountains and in life, real and virtual – they would never think of walking by themselves. I have a talent for both challenging and helping them reach heights they didn't think themselves capable of.
Though it's my passion to bring people into the Great Outdoors with me, I also work with them online. Helping them (re)connect with themselves through (re)connecting them with whatever Nature can be found in their own surroundings.
I work with my client in Nature and online in Dutch, English and German.
As always....
Go dare greatly!
— Gerdi
Dare Greatly Coach & Guide
Company Reviews
Recently Added