Dare Greatly Coaching
Austria, Europe, Worldwide & online
Guiding busy managers and executives into the quiet expanse of mountains to help them (re)connect with Nature, themselves and what life to them is all about
Top Purpose: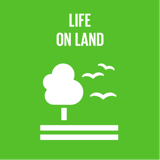 Life on Land
About:
I guide busy managers and executives who are visionaries, change-makers, rulebreakers or simply stuck in the frustrating DO-ing of everyday life and work, into quiet, expansive mountains to help them (re)connect with Nature, themselves and what Life to them is all about.
The mountains are a magical place; uniquely suited to help us slow down, be present and get a different perspective on life.
A former project manager & consultant with 20+ years of experience, I am a life and executive coach and mountain hiking guide. I have a special gift for taking people on trails – in mountains and in life, real and virtual – they would never think of walking by themselves. I have a talent for both challenging and helping them reach heights they didn't think themselves capable of.
Though it's my passion to bring people into the Great Outdoors with me, I also work with them online. Helping them (re)connect with themselves through (re)connecting them with whatever Nature can be found in their own surroundings.
I work with my client in Nature and online in Dutch, English and German.
As always....
Go dare greatly!
— Gerdi
Dare Greatly Coach & Guide
Company Reviews
Recently Added
Gerdi is a great coach and mentor. I had the chance to meet her at the Marketing 5.0 course in 2021 and she had the best podcast plan and questions. I highly recommend checking out her brand new podcast series - Daring Self Leadership and Nature Connection. Do reach out as she is a great person to work with.
Gerdi is an amazing coach. You know she is going to take you to incredible places in your mind as well as in nature and if you are lucky, the mountains. If you are looking for adventure and breakthroughs in the natural world Gerdi is your guide!