property investors network (pin)
United Kingdom
Empowering real estate investors to transform lives and become financially free through innovative property education, tools and support.
Top Purpose: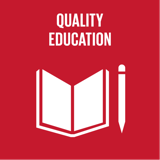 Quality Education
About:
Since 2003, the property investors network (pin) has grown to become the largest property networking community and training company in the UK. Providing a supportive, educational and inspirational environment for investors to learn how to successfully and ethically invest in real estate to build long-term wealth.
Pioneered by experienced investor, successful entrepreneur and best-selling author Simon Zutshi, who realised through his own journey how lonely real estate investing could be and the costly mistakes that could be made without a supportive community of like-minded people to grow and learn from.
Our real estate education and support is available through free access to assessment and training tools, monthly networking meetings, an online platform and community, educational workshops, annual conferences, certification home study programmes and coaching and mentorship programmes.
We offer a tailored support plan for all levels of real estate experience…whether you have zero experience looking to create an additional income stream OR you're an accidental landlord looking to maximise your return on current investments OR you're a full-time real estate investor wanting to take your business to the next level. No matter what experience you currently have or don't have, we can support you in achieving your real estate aspirations.
Here are some of the support paths we offer:
Monthly Networking Meetings: Available in 50 cities for you to network with like-minded investors in your local area, no matter what your experience. Get the latest news in the real estate market. Experience highly inspirational case studies and learn from industry-leading experts from across the country. 
Certification Home Studies: These programmes will walk you through step-by-step how to profit from specific strategies that profit in the current market. Each home study is split into 6 easy to consume modules which are released weekly so that you can watch, learn and implement. You'll get all the documents, all the templates and all the checklists you need to be able to learn how to profit from these strategies. 
Property Mastermind Foundation: This 1-day seminar will teach you everything you need to know to start investing in real estate successfully and safely in the current market. You'll get all of the tools, knowledge and contacts you need to start finding great investment deals. By the end of the training, you are going to know exactly what to do and even have your own action plan to make sure you get a quick start!
Property Mastermind Accelerator: An intensive 3-day workshop for investors seeking to pro-actively build out their real estate portfolio over the next twelve months. The first half of the workshop covers all investing strategies, where to find the best deals and how to set up your systems. The second half of the workshop covers the optimal deal structures and financing strategies for the leads that you have sourced. 
Property Mastermind Mentorship: A 12-month mentoring programme designed to help you acquire an extra £1m of real estate, bringing you an annual profit in excess of $75k. Due to the accelerated learning techniques and supportive environment, many of the delegates on each programme achieve this goal in as little as 12 months. With an impressive track record of results achieved by its delegates, it has become so popular that it is now accessible via a virtual and physical format.
Discover our free assessment training and tools via our website now to see how we can best help support you on your real estate journey to financial freedom, long term wealth and success!
Company Reviews
Recently Added
PIN's workshops are absolutely amazing: they explain how to find own investment strategy and effectively use it. Recommend!