REVA
Sligo, Ireland
Helping You Train to Become a Professional Virtual Assistant
Top Purpose: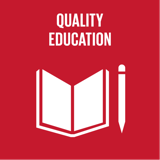 Quality Education
About:
REVA your Reliable Efficient Virtual Assistant, established in 2015 provides business mentoring and training to individauls seeking to establish a virtual service business. 
Through a self-led online training programme that is completed over 6 modules we assist you in setting up the foundations of your virtual service business.   
Package options are available to suit individual needs from online self-study course, to small group mentoring support as well as 1:2:1 mentoring sessions.
The option of one-off individual mini-courses relevant to topics associated with early stage start ups will also be available to purchase separately. 
Company Reviews
Recently Added