Jessica Avitabile Coaching
United States
We offer courses, classes and workshops to find, elevate, and sustain Joy in life!
Top Purpose: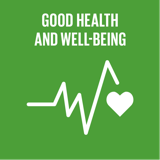 Good Health & Well-being
About:
We are a personal growth and development company who delivers coaching, classes and workshops to inspire Joy, growth, and transformation to individuals, teams, and organizations. We are committed to well-being and getting all of the juice life has to offer.
Company Reviews
Recently Added
Where has all the JOY gone in the world? When you complete one of Jessica's programs, you will be asking a new question ... "How can I bring more JOY to the World?" Thank you for your love and service to humanity Jessica.
Jessica is a true supporter - committed to bringing more joy to the world. Imagine if people enjoyed their work and their chores as much as we enjoy our holidays and our time off ?? Yes - it's possible and Jessica is determined with her Blaze Energy to show you how to bring joy to every aspect of your life. Go Jessica. The world needs more joy.
If you are looking to find joy in all that you do, be sure to connect with Joy Coach Jessica Avitable. She is a wonderful listener and 1:1 coach that will help you identify your blocks and dissolve the suffering caused by them.
See all 4 reviews