CF Coaching International
Location Unknown
Closing the gap between a team that just gets by and a team that truly thrives... Guiding leaders to create an empowered culture, to grow new leaders, and to inspire high performing teams.
Top Purpose: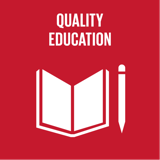 Quality Education
About:
Our vision is to empower a culture of excellence by setting a new standard in leadership development education.
We work with business owners and leaders to shake up the status quo of traditional management and build an incredible culture where results and passionate people can thrive.
We bring to your business research-based, world-class coaching tools & methodologies, backed by over 10 years of research, that thousands of people around the world are using today to transform the way they do business.
Leadership & Team Development Coaching & Training:
Disruptive Leadership Mentor Program 1:1 Executive Coaching Group Masterminds Workshops for Leaders & Teams Extended DISC Behavioural Profiling (Individual & Team assessments)
At CFCI, we pledge to comply with the International Coach Guild (ICG) Code of Ethics and to practice these standards at all times.
The ICG is committed to maintaining and promoting excellence in coaching practice worldwide. All members are expected to adhere to the essential elements of ethical, competent and effective practice as set out in its Code of Ethics. Further information can be found at https://www.internationalcoachguild.com/
Together, let's create an environment that empowers high performing teams, creates trust, grows and nurtures leaders with strong yet compassionate values, and encourages and promotes open, emotionally-intelligent communication.
Company Reviews
Recently Added