CF Coaching International
Melbourne VIC, Australia
Closing the gap between a team that just gets by and a team that truly thrives... Guiding leaders to create an empowered culture, to grow new leaders, and to inspire high performing teams.
Top Purpose: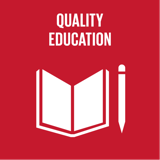 Quality Education
About:
Our vision is to empower a culture of excellence by setting a new standard in leadership development education.
We work with business owners and leaders to shake up the status quo of traditional management and build an incredible culture where results and passionate people can thrive.
Together, let's create an environment that empowers high performing teams, creates trust, grows and nurtures leaders with strong yet compassionate values, and encourages and promotes open, emotionally-intelligent communication.
Company Reviews
Recently Added