REHAT 磊哈特
Tamu Ground Keningau, Block E No.4, 89000 Keningau, Sabah, Malaysia
It is found near a river surrounded by a few trees; it is a place for peace of mind.
Top Purpose: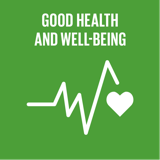 Good Health & Well-being
About:
Peace, I leave with you; my peace I give you. I am giving the best of me to get the best out of you. 
Company Reviews
Recently Added
I love this place very much. It is somewhere near the river under the tree. Shall I put a bench over there and read a book in peace? Life is just beautiful.