The Enyaw Group
Location Unknown
We create & invest in, alternative systems to live, work, & play
Top Purpose: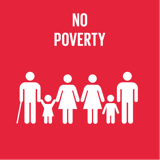 No Poverty
About:
Our focus is on, creating & investing in the 6 core pillars of society.  
Alternative Money;
Infrastructure & Property;
Foundations of Society;
Education;
Leisure & Community;
Health;
Our intention is to assist in the creation of an alternative system for society to live, work & play.  A freedom society.
Company Reviews
Recently Added
As a society, we need to move away from this current trajectory of the world. It does not end well for any of us.