Filmonaday
New Zealand
Filmonaday is a video/film production company
Top Purpose: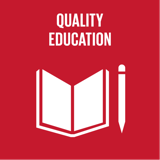 Quality Education
About:
At Filmonaday, we are passionate about telling stories. This might be the story behind your business or how you discovered your passion or both. We want to share stories using the powerful medium of film. Ideally, those stories will have a strong ethical purpose and intend to make the world more aware of injustices. We want to use film to tell stories of poverty, to help to educate in ways that will help people climb out of debt; in ways that respect our beautiful planet. If this resonates with you and you have a story that you'd like us to help you tell, please contact annie@filmonaday.com
Company Reviews
Recently Added
I highly recommend Annie's creativity, expertise, dedication to her passion and the amazing deal being offered for creating your video. Sharing your message via video is very powerful as it addresses so many more of our senses. Thank you for the great service you provide Annie.
Working with Filmonaday was a pleasure! Their production is exceptional, it was fun to work with them and their service was excellent! I highly recommend their work.