ASANA Connected
North West, UK
The Property Community with a Heart
Top Purpose: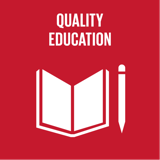 Quality Education
About:
Our Story
Welcome to ASANA Connected. We are Howard Cain and Kathy Bradley, the husband and wife partnership behind ASANA and we know that investing in property can be a daunting and rewarding experience.
Since 2002 we have been steadily building a portfolio of rental properties here in the UK across the North West providing comfortable homes for our customers, our tenants, and financial independence for ourselves.
Since 2016 our independent Asana Property Meet and Property MBA programme has been helping other UK investors with their own property investment journeys. Our aim within Asana is to use our knowledge and experience to help you develop the skills, knowledge and relationships you need to make the right property investment choices with confidence.
Our Community
At the heart of our business you will find the Asana community; talented, authentic property professionals who love the "Asana vibe"! ASANA Property Investments is built on our shared values of personal responsibility, mindfulness and support and we are passionate about helping people explore their full potential in life, in work and in business.
Our core ASANA Microchool Series aims to help everyone looking to start or reset their property investment journey. Each Microschool is a live, trainer-led event that runs over 4 weeks, 3 days each week from 8:00 - 9:15am allowing you to fit them into your busy schedule.
Company Reviews
Recently Added
How happy I am to have been through your MBA! Not all first-time experiences in life are gentle and smooth, but this one was. We have chosen with our heart and loved it! Great material presentation and delivery, extremely friendly community, genuinely caring and generous people, as it should be. Didn't get abandonment issues at the end, as there strong Asana community continues the support and every meeting is like a school graduates assembly that you actually want to visit. Highly recommend!
Hard to know where to start. We couldn't be happier with the amazing service offered by Howard, Kathy and Josh at Asana/Zest properties. The 6 month MBA was incredibly valuable in propelling us forward in our quest to build our own our own property business. We now run 3 properties and we have a war chest ready to roll out to start buying our own. The MBA along with the monthly Asana meetings were key to our progress and we couldn't love these guys more than we do. As well as the knowledge gained they made us feel a part of something we could rely on when we had our bumps in the road or to help fill in the gaps when we weren't sure what we were doing. Great empathy and wisdom. Even better is we never felt like we were going to be "sold to." It was a one off fee for the course and worth every penny. I strongly suggest you go along to one of the Asana meetings in Bolton to see what an amazing, friendly, family atmosphere the gang have put together. Glad we have them in our lives.