Laura Hartley Recruitment & Retention
Lancashire, UK
We are a boutique recruitment agency with 20 years experience in the industry with a passion for employee engagement.
Top Purpose: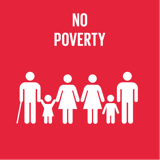 No Poverty
About:
We are a boutique recruitment agency with 20 years' experience in the industry, we don't stop there though; we support your employees to have the best onboarding experience, to ensure they become a trusted employee from day one and you a trusted employer before they start.
Recruitment can be expensive if you get it wrong, not just in recruitment fees, but the impact a wrong hire has on the business is more than revenue. A wrong hire can have significant impact on a team that previously worked well together, the morale decreases, people starts to feel undervalued and not listened to, the negative energy can be toxic.
Then there's the training and onboarding on new recruits, this can be expensive if you outsource it or delegate to a manager who has other duties.
We provide a one stop shop for recruiting through to a 6-12-month probation period. We support you in getting the best out of your recruit by understanding who they are and how they best work and when they are in flow. This starts before the hire is recruited. So, we are there at the beginning of your new recruits' journey to support you.
We also offer onboarding and employee engagement support for existing employees, supporting change of job roles and duties is key to the success.
Coaching managers and leaders to lead their teams and review performance is important in all businesses, we do this by working with the company to understand the culture and challenges in departments. Giving you the tools to create an energised team who are all in flow and enjoying what they do, whilst creating revenue for the company.
Our Products (8)
World class Certifications and Microschools for entrepreneurs at every level.
Company Reviews
Recently Added
Laura is amazing! I was lucky enough to be in Laura's group for the Entrepreneur Summer School's Agile Leadership and I was so glad that I was. Laura was patient and detail oriented and always so happy to offer help, advice and mentorship. I truly appreciate all she did. I would like to point out that Laura has created a truly strong and sustainable business with her recruitment and renting offerings. And I love how she has taken the 'standard' recruitment business model and had the foresight and intelligence to pivot the overall approach and design new tools that help her customers transform their OWN businesses through her advice and consulting. If you have some time, get in touch with Laura and learn more about what she's done and her plans for the future. She's truly on fire.