Success Dynamics Global
Brisbane QLD, Australia
The 9 Pillar Matrix … creating, nurturing, and growing balance and engaged harmony in your living environment … by design
Top Purpose: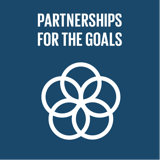 Partnerships for the Goals
About:
... Looking for better acceptance of yourself?
... Longing for enhanced engagement with your partner?
... Seeking family unity and balance?
... Wanting to live in a home that just feels right for you, but don't know how to achieve it?
... Striving for growth in your business or career?
... Struggling to support employee harmony and productivity?
Jeff and Maree bring together many years of learning and experience in creating The 9 Pillar Matrix, having 'lived and breathed' their passion for building personalized balance and harmony in people's lives, working with individuals, couples, families and workplaces across a number of countries.
Jeff is a Psychologist, Educator, NLP Master, Ho 'oponopono Consultant and Flow, Performance, PSR Consultant and Master Trainer within the Entrepreneurs Institute Community.
Maree is an Interior Designer, Feng Shui Expert and Flow Consultant within the Entrepreneurs Institute Community.
Through employing the 9 Pillar Matrix in the study of 'human experience' Success Dynamics Global is ideally suited to helping others find their true behavioural pathway through personal connection and engagement, whether at home, at work or at play.
Our Products (7)
The approach we employ is a combination of Feng Shui, i-Ching, psychology and a host of related approaches, through the application of the 9 Pillar Matrix, nine 'living pillars' that together form the fundamental basis of effective and successful living in today's world.
World class Certifications and Microschools for entrepreneurs at every level.
Company Reviews
Recently Added