The Small Business Analyst
Location Unknown
A management consultancy with a difference; making the complex, simple with skilful engagement of people, processes and systems using traditional and non-traditional techniques
Top Purpose: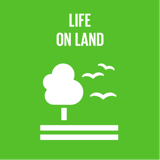 Life on Land
About:
It takes passion to make a business successful.
If you've lost your drive in your business, it's likely because you've gotten bogged down with what you don't want to do. …The parts of running a business that aren't why you got into business in the first place. Reconnecting to that passion—and structuring your business needs around that—is the beginning of your next level of growth.
Work should be enjoyable—for every team member.
When the people in your business feel listened to, understood and taken seriously for what they can provide, new, real levels of productivity emerge. I've seen previously-discarded-team members show radical changes in engagement when a moment is taken to really connect.
Being honest makes us stronger.
When I work with clients, I hop inside your business to get a peer-level view of how things work, and how they aren't working. We look at the business contribution of all people and seek out to maximize everyone's contribution. Resources no longer remain ignored.
Imagine everyone in your business waking up excited to go to work and feeling completely utilized—including you.
It's possible.
Our Products (5)
World class Certifications and Microschools for entrepreneurs at every level.
Company Reviews
Recently Added