Jan Polak Yoda Consulting
Global
Empowering, leading, and supporting mission-driven entrepreneurs and businesses to evolve, thrive and be a force for good.
Top Purpose: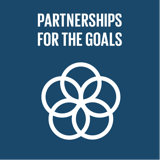 Partnerships for the Goals
About:
Pioneering the new business paradigm and purpose-driven enterprise
I stand for businesses and entrepreneurial environment that recognise, fully engage and develop our human wholesomeness and potential, encourage truly synergistic collaboration, structure for integrity and care to make a positive difference and - in its own way - propel humanity forward.
I focus on empowering, mobilizing and supporting mission-driven entrepreneurs, conscious leaders, purposeful entrepreneurial teams and organizations committed to doing good business by being a force for good in the world - be it a small community, niche market or a global platform - and to learn, grow, enjoy and prosper in the process.
My work and service combine new paradigm consulting, interactive facilitation, and holistic evolutionary coaching and mentoring to produce radical improvements in the clarity of purpose, multiplying the individual and collective talent and unlock the hidden value, performance and purpose at the individual, team and business level.
Our Products (4)
World class Certifications and Microschools for entrepreneurs at every level.
Company Reviews
Recently Added