Serendipitous Marketing Matrix
Online
Sexy and Delicious Marketing that Keeps Your prospects and audience coming back for more
Top Purpose: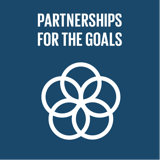 Partnerships for the Goals
About:
Your company has an audience to serve.
But there are a ton of problems that get in the way of your doing this effectively:
-Time constraints Dispassion for online technology
-Unable to find a team you trust 
-Staying consistent Not making the most of your marketing budget 
-Not prioritizing marketing as a fundamental part of your business activities
-No interest in learning the ins and outs of marketing yourself
-Marketing, but still not connecting with your target audience or clients
-Finding authenticity in your marketing messaging
-Brand consistency
-Having an easy strategy to follow and implement
You get the picture. 
Roadblocks exist at every step of your marketing roadmap.  
We are a Marketing Agency with a passion for amplifying your business's unique flavor through marketing.
We are dedicated to supporting you in the creation of authentic messaging.
Our goal is to support you in the creation of Sexy, Delicious content that thrusts your prospect and visitors in action, nurtures the relationship you are building with them, and encourages them to engage with your brand. 
We have a special Heart-Tech Bridge Success Formula we use to ensure your content speaks to your customers on an emotional level and meets all the technical wickets so they can find you online. 
What good is great content if no one can find you?
We are passionate about supporting businesses with their marketing needs for three reasons:
(1) So you can thrive  (2) Build rapport with your audience, and  (3) Express your creativity
Our Products (6)
World class Certifications and Microschools for entrepreneurs at every level.
Company Reviews
Recently Added