Wealthy Wise Woman
Location Unknown
Empowering women to achieve financial freedom and legacy. Many women are concerned that they will have to work forever just to maintain their lifestyle, so we built a plan to get money working for you, so you can do more of all the things you love.
Top Purpose: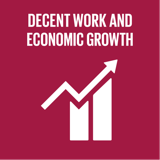 Decent Work & Economic Growth
About:
Wealthy Wise Woman is a tribe of women who are fiercely independent, personally committed to their calling, financially free (or on their way to it), and love adventure.
Wealthy Wise Woman members are strong, resilient entrepreneurial and professional women who are proud of the money they earn because they know it is a reflection of the value they provide to the world.  They have put their energy into building a business or career that has earned them the income and lifestyle they want for themselves and their family; and recognize that the money they earn can and should be working as hard as they do to further shape the future.
The Wealthy Wise Woman program is a series of education and training products that introduce various investing and financial management tools, techniques, and strategies to ensure long-term wealth growth and protection.  We discuss traditional and new asset classes, investment vehicles, and legacy-building products.  As one of our wealthy wise women, you have access to focused self-learning videos and programs, monthly group masterclass products, and personalized mentoring to build and diversify your portfolio; giving you the best combination of assets to fit your Investor DNA and financial goals for the future. 
Wealthy Wise Woman does not directly sell stocks, bonds, insurance, crypto etc., so we do not have a vested interest in any one investment vehicle or idea.  Instead, we only search out opportunities, test them  and share the best ideas, to help you build the perfect, truly diversified investment portfolio to match your personality, interests, values, goals and risk tolerance.  Although we do not sell any specific products, we do have a network of product providers who we trust and work with.  These businesses, advisors and analysts are part of our rolodex and are available to our members upon request.
Our Wealthy Wise Woman society is more than a one-time learning platform.  It is also a place where like-minded women get together on a weekly basis to share their investing challenges, questions, successes and stories.  We all come to this community with different experiences, hopes and dreams.  By sharing these, we become stronger in our investing confidence and overall knowledge, while becoming closer to each other and building bonds for a lifetime.  Occasionally, our members have an opportunity to enjoy the fruits of their labors by joining our retreat in a beautiful location somewhere in the world. It is a place where we are pampered, eat wonderful food, receive a jam-packed program of ideas and connections with leaders in the investing world and strengthen the bonds of our community with fun and laughter.
If this sounds like a group that resonates with you, I'd love to hear from you.  Just send me a note in messages or go ahead and copy/paste the calendly link below into your browser to book a call.
https://calendly.com/creatorcompass/wealthy-wise-woman-consultation
I look forward to welcoming you into the Wealthy Wise Woman Tribe!
Susan
Company Reviews
Recently Added