New Earth Entrepreneurs
Earth
New Earth Entrepreneurs - Entrepreneurs Who Help The World
Top Purpose: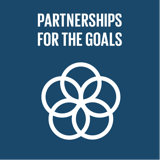 Partnerships for the Goals
About:
On A Mission To Create A Better World For Everyone Through Enterprise. 
We Care About The Environment, Social Justice, Making Sure Everyone Has What They Need. 
If This Is You, Welcome To Your Tribe :) <3 
Opportunities
Supporter/Accumulator Needed. I am a strong Creator profile and would like to partner to follow through on the business visions.
Company Reviews
Recently Added