The Brilliance Co
Global
The Brilliance Co supports entrepreneurs and leaders to thrive.
Top Purpose: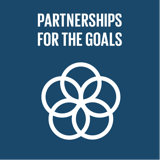 Partnerships for the Goals
About:
The Brilliance Co supports Entrepreneurs and Leaders to THRIVE. Where heart and soul meets serious business is where we play.
From 90 day programs to year long mentoring and VIP Immersives, we support you to be the best version of you.
We are a global company lead by Donna Izobella. The founder of the self awareness system LIVE IT UP and Head of Mentoring at Entrepreneurs Institute. 
Our Products (1)
World class Certifications and Microschools for entrepreneurs at every level.
Company Reviews
Recently Added
Donna is wonderful! I found her sessions go be extremely helpful. Her knowledge and information mastery is evident.