Shambhalla Global
Queensland, Australia
We provide impactful mentoring and training for green entrepreneurs and changemakers so they can make the powerful changes so critical now.
Top Purpose: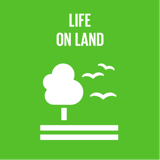 Life on Land
About:
ABOUT SHAMBHALLA GLOBAL
Critical thresholds for numerous planetary boundaries have been reached and time is short. At Shambhalla Global, though, we believe the greatest environmental challenges can be solved.
Shambhalla Global is the company for the regenerative entrepreneur, change-agent, leader or trainer that understands where we're at and wants to make an impact.
Our entrepreneurs, business owners and changemakers are resilient, professional and filled with motivation. They are committed to change, feel they have a 'calling', and have put their energy into making a difference in the world, for now and for future generations.  They know they have the power to dynamically affect the future.
However, they are, like many entrepreneurs and business-owners, burnt-out, overwhelmed and may feel like their businesses are invisible in a sea of environmental information-overload, with everything needing to happen yesterday.
The thing is, it's time for a New Story, not the status quo.  A story where we can co-create a thriving future for humanity and for all life on Earth by working with the Earth's diverse, living systems, and with those from all walks of life and backgrounds.
As such, Shambhalla Global provides leading-edge, green content, interviews, challenges, assessments, masterclasses, programs and incubators, and we celebrate the latest regenerative projects and innovations.
We showcase and award those high-achieving green entrepreneurs who embody regenerative principles through our prestigious Shambhalla Awards, and teach you how you might also be globally recognized through our Shambhalla Diamond Excellence Certification program.
We'll also share with you the inner strategies to help you realize your own potential for leading a regenerative shift and effecting necessary planetary change. Let's face it, the outer work we do reflects the inner, and we can be disconnected, burnt-out and overwhelmed during these volatile times.
Conscious self-care and self-awareness are integral to leading by example. Everything is connected, and how you do one thing is how you do everything.
Shambhalla Global is that eye in the global environmental-overload storm where all hell is breaking loose. 
We are committed to making Shambhalla Global a recognized portal for the Regeneration Revolution, playing its part in helping its customers and partners to harmoniously restore to the Earth its sustainable, biodiverse planetary commons of thriving ecosystems and communities, for generations to come.
If you feel in alignment with Shambhalla Global's aims and offerings, I would be very interested to hear from you.  Feel free to send an email to admin@fatimabacotspeaker.com
To our Future!
Opportunities
Community Opportunity for Green 5.0 Training
Company Reviews
Recently Added
I met Fatima and she has a deep passion for change as she is progressing on her own Hero's Journey to impact the environment and people's lives to make this world a better place! I will certainly have another meeting with her to know more about her new plans.