Shambhalla Global
Queensland, Australia
Curating, celebrating and co-creating the New Green Revolution. Green business owners and changemakers are motivated, but experiencing information-overload. We provide leading-edge content in a one-stop setting, as well as tools to amplify impact.
Top Purpose: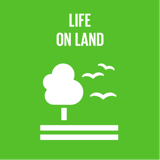 Life on Land
About:
Please note:  Shambhalla Global is a start-up.  We are currently in the gestation stages of formation. What follows is our mission, aims and plans.
ABOUT SHAMBHALLA GLOBAL
At Shambhalla Global, we believe the world's greatest environmental challenges can be solved.
Our green business owners and changemakers are resilient, professional and filled with motivation. They are committed to change, feel they have a 'calling', and have put their energy into making a difference in the world, for now and for future generations.  They know they have the power to dynamically affect the future.
However, they are also drowning in a sea of environmental information-overload, with everything needing to happen yesterday.
Shambhalla Global is that eye in the global environmental-overload storm where all hell is breaking loose. That refuge from overwhelm, confusion, paralysis. The centre of clarity.
As such, we provide leading-edge, green content in one-stop settings, celebrate the greatest green innovations, as well as provide the how-to tools to as many business owners and changemakers as possible so they can be empowered to make a green difference.
How do we do this?
Shambhalla Global curates on your behalf the very best of the leaders, resources, projects, products, innovations and news content that you need to see and know right now. We highlight it for you. We present it in bite-sized pieces. We take you beyond continual overload into clarity and impact.
We showcase and award high-achieving green entrepreneurs through our prestigious Shambhalla Awards, and teach you how you might also be globally recognized through our Shambhalla Diamond Excellence Certification program.
Shambhalla Global is also a school and through our assessment tools, programs, incubators, focus groups and retreats, we partner with the best trainers to help you clarify and realize your own potential for leading a green shift and effecting necessary planetary change in your chosen area of innovation.
We also regularly come together in community to share our expertise and our dreams, thereby supporting our local and global aims, and building powerful, strong, worldwide connections.
We are committed to making Shambhalla Global the recognized 'centre of all centres' for the New Green Revolution, playing its part in helping its customers and partners to harmoniously restore to the Earth its sustainable, biodiverse planetary commons of thriving ecosystems and communities, for generations to come.
If you feel in alignment with Shambhalla Global's aims and offerings, I would be very interested to hear from you.  Feel free to send an email to admin@fatimabacotspeaker.com
To our Future!
Fatima
Company Reviews
Recently Added