Company
Atlanta, GA, USA
We help women-owned healthy lifestyle practices grow more social enterprise legacy bizs who do more good in the world. We design holistic sustainable, rapid growth plans and have digital marketing promo services to increase visibility, impact and revenue.
Top Purpose: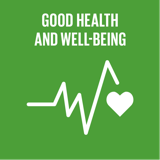 Good Health & Well-being
About:
At the P3 Academy Business Development and Digital Marketing for Healthpreneurs, we believe that accelerated business success happens when collaborations work like clockwork, simply and sustainably. We are committed to helping Healthpreneurs (holistic and healthy lifestyle practices) get Visible, Get Heard, Get Found, and Get Paid for helping to heal the world, one person, one family, one community at a time. We are a global community, so the possibilities are limitless for those we work with.
Company Reviews
Recently Added
There are many, many reasons for me to praise P3 Academy!! V. Lynn, and her team, have helped me in countless ways to advance my business at the operations level, in determining how I would organize, and helping me hone my focus moving forward. P3 is an invaluable resource and I highly recommend using them to ensure that, as Roger says, your identity, your dent in the universe, has as much global impact as you want to see in the world!! Thank you, V. Lynn, for your amazing work! YOU are a blessing in this world!!