Diversity Works, LLC
Austin, TX, USA
#1 Provider of corporate contracts education to diverse business owners.
Top Purpose: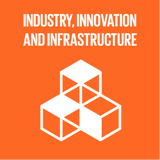 Industry, Innovation & Infrastructure
About:
Minority and women owned business have historically been underutilized and under represented in the global corporate supply chain.  The purpose of Diversity Works, LLC is to provide economic empowerment to this community by delivering training that supports these companies to leverage the cash flow of multi-year, big contracts and support the owner in creating a bigger company, having more impact, making a bigger contribution and building a legacy business that makes a difference.
Opportunities
Looking for 6,7 Figure B2B Owners Seeking $200K+ Contracts
Company Reviews
Recently Added
Randal supports minority and female business owners in getting those contracts with Fortune 500 companies. A great service as this can otherwise be a real challenge for the smaller business owner.
Randall helps minority and female business owners to land contracts in the Fortune 500 supply-chain. This is relevant to today's entrepreneurial landscape and I am excited to connect with another passionate human!