Full Spectra, LLC
Boston, MA, USA
Unpacking the College Process from Getting in, to Getting thru to Getting on to that 1st Career Paycheck
Top Purpose: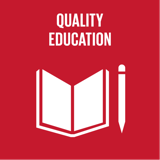 Quality Education
About:
Unpacking the College Process from Getting in, to getting thru to gtting on to that 1st career aycheck
Opportunities
"Ring-the-Register" Enrollment Operations Expert (EOE)
Company Reviews
Recently Added
Victoria is a GENIUS! She really knows how to prepare high school kids for college entrance. She knows the market and can help find your niche!