Ngwenya Glass
Eswatini
World leading recycled, hand blown glass manufactures that breath life back into glass by prioritizing sustainability & community enrichment.
Top Purpose: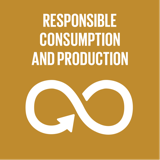 Responsible Consumption & Production
About:
Ngwenya Glass - Breathing life back into disgaurded glass for over 3 decdes. 100% recycled and hand blown tableware, glassware, artglass, lighting & ornaments. 
Everyone of our gorgeous products pass through a minimum of 12 loving hands before they leave our doors. 
We pride ourselves in being extremely environmentally friendly, fair trade, having scored an A with The Ellen McArthur Foundation Circular Economy and qualified for B-Corp :) 
Opportunities
Design Competition Glassware & Homeware
Company Reviews
Recently Added
I was inspired to purchase some flutes from Lara after seeing her showcase Ngwenya during a Crystal Circle session. I came away from the website with White wine glasses and the flutes! I chose the elephanty ones and oh my word they are beautifully crafted. They arrived in the UK in just 2 weeks and all perfect, I can't wait to visit SA and see how they are made. Thank you Lara and Chad!