Mind Mechanix
New Zealand
Mind Mechanix provides personal & spiritual support to entrepreneurs, business owners & teams
Top Purpose: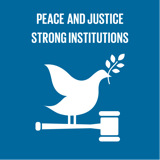 Peace, Justice & Strong Institutions
About:
Mind Mechanix is about supporting business people in passing Buckminster Fuller's 'Final Exam' and become Human 5.0 ready. 
We must raise our consciousness significantly and shift from competition to collaboration or we will keep creating more pain and suffering on this planet. In Roger Hamilton's words "we must shift from co-dependency to inter-dependency".
Mind Mechanix works primarily with business owners and entrepreneurs to raise their consciousness so their enterprises have the most profound and true positive impact on humanity and being a 5.0 enterprise.
Mind Mechanix provides holistic professional coaching face-to-face and online and provides programs, books and more.
Company Reviews
Recently Added
So excited to see your Company on GeniusU Mikal, especially at this time of Entrepreneur 5.0 being launched. What a great opportunity for Entrepreneurs that need support during these challenging energetic times to get mentoring support from you. Mikal comes highly recommended.