GIFEW
London
The Evolutionary Home for Women Making Impact in the World
Top Purpose: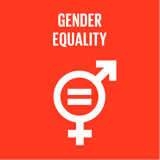 Gender Equality
About:
GIFEW (Global Institute For Evolutionary Women) is a transformational education and mentoring organisation founded by entrepreneur Bea Benkova in 2012, whose community of 5000+ entrepreneurs, leaders, and activists includes members from 120+ countries across 6 continents. Its mission is to transform humanity through the aligned power of evolving women, which it tirelessly works to achieve by providing women with multi-dimensional education, engaging leading expert faculty mentors, and a stimulating and supportive environment for transformative learning, evolution, and co-creation.
Our Products (5)
World class Certifications and Microschools for entrepreneurs at every level.
Company Reviews
Recently Added
GIFEW has been a part of my life for almost 8 years. The education, the mentorship, and all the tools I have gained over the years in GIFEW have changed my life. Thanks to GIFEW, I have redesigned my life.
I am always excited to invite more of my female clients, colleagues to experience an education of GIFEW company.