Trish Warnz Consulting
London, UK
Entrepreneur Coaching, Mentoring and Consulting Services Leveraging Identity and Flow for Exponential Success
Top Purpose: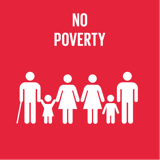 No Poverty
About:
To serve from a place of knowing one's Identity and being in Flow is crucial to success.
When a Client has contributed to the Success of your business it should be remembered and rewarded as loyalty throughout the entire purchased period.
Find out what makes customers return for more, even in trying times! Now it is time to raise the bar and the standard of today's Entrepreneur for Exponential Client Success and make sure as a Successful Entrepreneur you Show up, Step up and Give back.
I work with Business Leaders to refine and reform their Client Success module, grow their customer base and retain it all.
Company Reviews
Recently Added
I would like to give a shout out for Patricia! Although I cannot speak from a client perspective, I have spoken with her almost every Friday for the last months. She has turned many of the (false) assumptions I held out of over-protection (Highly Sensitive Creatives® tend to do this 😎) on their head. To make connections and leaning into the star qualities of my profile has become FUN again.
highly recommended!
I have known Patricia for the last 6 months. We have only connected online yet I feel like I have known her for years and that she has really looked out for me as a family member would. I had a very difficult year in 2021. I completely lost direction and was in serious debt. Patricia sincerely and attentively listened and understood my plight when it comes to money issues and direction. She helped me to get a hold on my finances, to truly believe in myself and my abilities and even shown me how I can reach financial freedom with my skillset. To be honest, I have been overwhelmed by her genuine interest in my circumstances and really understands where I need help and motivation. I am not a reader, but over the past 6 months I have read 2 books recommended by Patricia and am on my 3rd. I feel like a different person as she helps me to invest in myself! She has also opened my eyes to other forms of income where I am already earning on a daily basis. My life has been turned around and I know it boils down to Patricia's love to see others succeed. Her guidance and knowledge has put me back on track and as she seems to have read me so well, she checks in with me at the right times to make sure I'm keeping focused, motivated and on track with my assignments. Whatever she suggests I now put into action because I trust her 100%. I feel blessed to have come in contact with Patricia and would definitely recommend her as a mentor and coach. Her enthusiasm is contagious and I wouldn't be on this road to financial freedom without her help.