Remarkable Franchises
Preston Street, Como WA, Australia
Accelerating growth through people - leaders in company culture, business/team growth and profitability
Top Purpose: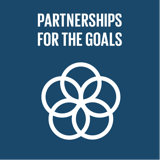 Partnerships for the Goals
About:
Social entrepreneurs, authors and founders of Remarkable Franchises, Tracy Eaton and Yvette Sholdas, are leaders in Franchise and Business Culture, Franchisee/Team development and Business Growth.
Focused on global trends and how to evolve businesses for future sustainability, Remarkable Franchises are passionate about helping business owners be more profitable and successful. Using up-to-date best practice learning and development methodologies and techniques, they are developing business and personal skills of business owners and their teams, enabling them to better take advantage of the systems and operations of the franchise brand they've invested in.
Tracy, a trained teacher, has been coaching, mentoring and training for over 30 years. She had a 10-year corporate career with McDonald's Australia, running stores and groups of stores, as well as training and developing staff, managers and franchisees. Tracy played a key role in McDonald's becoming a registered training organization.
Yvette started, built and sold her first business at 21. She is a qualified Project Manager, with a 20-year corporate career in financial services, managing small and multi-million-dollar projects and programs, nationally and internationally.
Since 2007, Yvette and Tracy have worked across more than 40 industries. They have been training, mentoring and consulting to 1000's of people, in SME's, franchise brands including franchisees and their teams, to market and grow their businesses and develop their people.
Our Products (3)
World class Certifications and Microschools for entrepreneurs at every level.
Company Reviews
Recently Added
Yvette and Tracy are a pleasure to work with. Having them involved in the business produces innovative ideas that turn into real actions and results. Their knowledge when it comes to how business and teams is always practical and helpful. I would recommend them for any business looking to get the most out of their teams.
Yvette helped organise my mentor group team to attend Roger's Perth Genius Entrepreneur 5.0 Event.
Great event but what was also needed was a debrief session for my members from someone knowledgeable on the core Profile attributes.
I had a phone call and explained this, next thing a debrief is organised, and her and partner Tracey delivered, big time, made it so easy to understand at a deeper level, and all the members were duly impressed.
Really impressed, with the time invested, the depth of knowledge, as well as their presentation style, very engaging.