The Affiliate Accelerator
Welcome to The Affiliate Accelerator on GeniusU
You are on the Affiliate Accelerator Microdegree…welcome! This microdegree will identify the 7 Key Principles to affiliate marketing. Based on the teachings of LeahMarie C. Ritz, Affiliate Marketing Expert; this microdegree will take you step by step through a blueprint to building a successful affiliate business.
About the The Affiliate Accelerator Mission
Hello and Welcome to the Affiliate Accelerator Mission!
I would like to invite you to join me, and hundreds of affiliate marketers, into this exclusive training.
Over the years I have observed what worked, and what didn't work, for the top 4% of affiliate marketers. The Affiliate Accelerator Mission is the compilation of years of research, trial & error, analysis and practice to bring you the very best training on how to be a successful affiliate marketer.
I will show you the systems you need to build a solid foundation in your business; whether you are selling your own product or someone else's products.
There are actually easy steps you can follow to be a successful affiliate marketer. The Affiliate Accelerator Mission gives you those steps; complete with assessments and playbooks to go through…keeping you in action and implementing as you go.
It's all about taking the right step at the right time. I hope you accept the invitation to join me and get your affiliate marketing business earning $10,000 promotions again and again throughout the year!
Main Outcomes
Videos and assessments
Connect with the Mission Circle for additional connections and support
Extra resources to assist you on your journey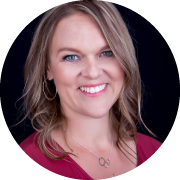 Your Mission Mentor
LeahMarie C. Ritz is the founder of Infinity Marketing Architect and affiliate marketing expert. Her programs are based on the principle of Transforming your Business Elements into Marketing Genius.
Since 2013 she has worked closely with Entrepreneurs Institute in growing their affiliate base with the partner team, which has more than doubled since 2013. With clients that have taken her teachings and generated their own 6 figure businesses, she is also a Lead Facilitator for Entrepreneur Institute's 30 day iLab program in Bali.
LeahMarie provides an easy-to-understand business blueprint and guides you step by step on how to set yourself up for success and start generating revenue.
Mission Objective
Your objective in this mission is to identify the 7 Key Principles to a successful affiliate marketing business and then get crystal clear on the steps you need to take to implement each principle.
When you structure your business correctly from a foundation level up, you'll discover that creating your own business can be fun and profitable!
Popular Reviews
Dynamo
One of the most comprehensive and clear missions yet!
Well done to LeahMarie, Michelle and everyone else involved in creating this mission. The level of detail, clear guidance and instruction made working through each and every module a delight! Can't wait to launch! :)
Dynamo
So informative you really should take it twice!
Seriously. This was a session that provided in a practical and engaging way how to not just set up as an affiliate but also gave more than enough support and guidance for creating your own content. Lea was easy to follow and gave good examples and references to follow. From being scared witless about how little I really knew, this 21 step micro-degree has given me a solid foundation on which to build my templates. Thank you!